Solar4Ever Pricing - 2017
(Please note prices change almost daily. This is a guide only)
Once again, we see solar panel prices fall to make up for the small drop in the Government rebate that happened on Jan 1st 2017.
Most panel manufacturers offer 60 and 72 cell panels, ranging from 250W to 325W maximum output capacity.
Current prices for the most popular panel sizes are as follows:
REC 290W (Made in Singapore. Tier 1) - $215
Q.Cells 265W (German engineered, & Tier 1) - $210
ET 265W (Tier 1 $204) - On sale now. Further 15% discount off this price available
Canadian 270W (Tier 1) - $204
GCL 255W (Tier 1) - $204
Jinko 270W (Tier 1) - $202
Talesun 260W (Tier 1) - $184
INE 250W (Tier 2) - $158
And don't forget the government rebate (STCs), currently about $210 per panel.
As you can see, solar panels, after deducting the rebate are free. Of course there are costs to install additional panels, but generally speaking, if you buy a 5kVA inverter it will cost you little to nothing more to install up to 6.6kW of panels than just 5kW of panels.

Inverter prices are shown in the table below
Would you like a fixed price quotation for a fully installed system?
We can normally email you back with a price within 30 minutes (or tell you over the phone)
The quote process is as follows:
1. You provide your address, name, phone and email and typical Synergy bill value.
2. We check if your meter is single or three phase with Western Power
3. We do a roof mapping to see how many panels will fit using Nearmap software
It looks like this...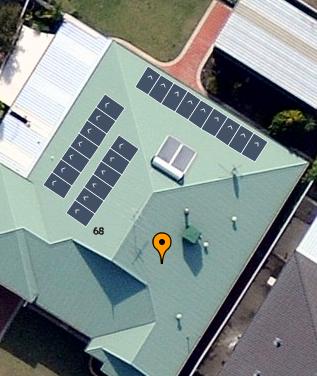 If you want to discuss options then we are happy to do that.
Then we email you a quote with prices, options, and a month by month breakdown of how much power the solar will make for you, and what it is likely to recue your power bills by.
For a fixed price quotation, please email info@solar4ever.com.au
Inverters
Fronius, SMA and Goodwe are really the only inverter brands we trust.
Well built, top quality components, excellent web based reporting included.
You would be unlucky not to get 10-15 years continuous life from any of them.
We've had years of experience with the cheaper Chinese brands, Growatt, JFY, Delta, Zeversolar etc and whilst none of them are disasters, our reality has been that they fail at something like ten times the rate of the three brands we prefer to run with. We're even hesitant to recommend previously German to the bone SMA Sunny Boy now that they have switched manufacturing to China.

Solar Panel comparison test
Please read our Products page. The test site results are interesting.
Solar inverter prices Perth 2017
The grid below shows the current price for each of the string inverters we commonly sell. We also supply micro inverters (Enphase, SolarEdge) and Hybrid (battery charging) inverters.
All inverters listed for sale below are Dual MPPT versions (allowing panels to be installed on two different roof orientations, e.g. North and West).
Poor quality inverters ...
You can often save more than $500 on the prices below with a cheap inverter.
Our advice is don't.

The three inverter brands below are the best...
Goodwe Inverter Review
Fronius Inverter Review
| | | | | |
| --- | --- | --- | --- | --- |
| INVERTER | Made | 3kVA | 5kVA | 5kVA (3 phase) |
| SMA | China / Germany | $1585 # | $1840 # | $2235 |
| Fronius | Austria | $1668 | $2000 | $2175 |
| Goodwe | China | $1069 @ | $1290 | $1730 |
| SolarEdge * | China / Canada | $2590 | $3775 | Commercial only !! |
| Enphase * | China | $2495 | $4045 | $4400 |
* SolarEdge/Enphase prices 12 x ' micros' installed on each panel for 3kW and 20 x for 5kW
# New SMA single phase range now made in China, 3 phase still made in Germany
@ Goodwe 3kW inverter here is a dual tracker (MPPT). Single tracker is $110 less.
!! SolarEdge 3 phase inverter exceeds maximum 600V residential voltage limit.
A lower voltage, residential SolarEdge 3 phase inverter is due August/Sept 2017
Solar Battery Storage systems
Price on application
Li-Ion Batteries
Tesla Powerwall and Powerwall 2
GCL
LG Chem
SMA Sunny Boy Storage
Enphase B270 - 1200


It's final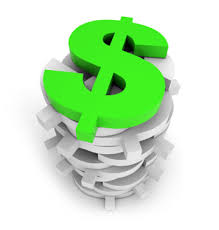 When we write up your contract that's it. We won't add any extras later.

The only cost apart from our final price, is the Synergy Meter upgrade cost which will appear on the next Synergy bill you receive after the meter has been upgraded.





News & updates
Barnett backflip 12-08-2013
The WA State Government took on WA solar customers and lost. In a very hasty backflip the hugely unpopular decision to remove the feed-in tariff from customers was reversed by Premier Colin Barnett today.